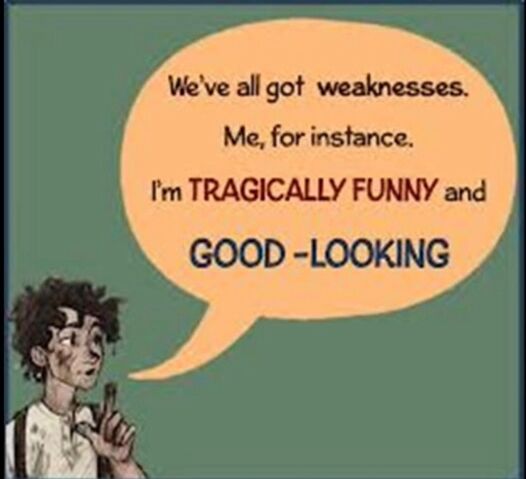 Description
Enter the description here. " a better pick of nico "
Appears on these pages

of
hello people,I have read all of the percy jackson books multiple times.(read last olympian more...

This is your user page. Please edit this page to tell the community about yourself! I like...
See full list >
File history
Click on a date/time to view the file as it appeared at that time.
(Latest |
Earliest
) View (newer 50 |
older 50
) (
20
|
50
|
100
|
250
|
500
)
Date/Time
Thumbnail
Dimensions
User
Comment
current
13:09, October 9, 2014
832 × 758

(83 KB)

Doctorannabeth25 (Talk | contribs)
14:50, August 3, 2014
225 × 225

(16 KB)

Fan of percy (Talk | contribs)
16:55, August 2, 2014
750 × 421

(129 KB)

Fan of percy (Talk | contribs)
16:50, August 2, 2014
750 × 421

(129 KB)

Fan of percy (Talk | contribs)
Most awaited book
18:24, July 30, 2014
310 × 400

(40 KB)

Alishakhan2028 (Talk | contribs)
15:07, July 16, 2014
193 × 261

(10 KB)

Fan of percy (Talk | contribs)
15:07, July 16, 2014
193 × 261

(10 KB)

Fan of percy (Talk | contribs)
15:05, July 16, 2014
193 × 261

(10 KB)

Fan of percy (Talk | contribs)
14:59, July 16, 2014
193 × 261

(10 KB)

Fan of percy (Talk | contribs)
13:38, June 3, 2014
500 × 495

(70 KB)

Jessica-frost (Talk | contribs)
13:38, June 3, 2014
500 × 495

(70 KB)

Jessica-frost (Talk | contribs)
13:38, June 3, 2014
500 × 495

(70 KB)

Jessica-frost (Talk | contribs)
13:48, March 27, 2014
2,048 × 2,048

(276 KB)

Libs96lynn (Talk | contribs)
22:49, February 9, 2014
630 × 944

(311 KB)

Artemis247 (Talk | contribs)
22:48, February 9, 2014
1,024 × 1,384

(285 KB)

Artemis247 (Talk | contribs)
22:48, February 9, 2014
600 × 683

(195 KB)

Artemis247 (Talk | contribs)
18:05, February 9, 2014
630 × 944

(311 KB)

Artemis247 (Talk | contribs)
17:28, February 9, 2014
542 × 271

(65 KB)

Artemis247 (Talk | contribs)
17:13, February 9, 2014
600 × 790

(208 KB)

Artemis247 (Talk | contribs)
17:13, February 9, 2014
630 × 944

(311 KB)

Artemis247 (Talk | contribs)
22:36, February 8, 2014
129 × 151

(11 KB)

Artemis247 (Talk | contribs)
04:27, January 11, 2014
1,024 × 1,382

(180 KB)

Clary Adele Fray (Talk | contribs)
04:27, January 11, 2014
1,024 × 1,382

(180 KB)

Clary Adele Fray (Talk | contribs)
04:27, January 11, 2014
1,024 × 1,382

(180 KB)

Clary Adele Fray (Talk | contribs)
11:18, December 29, 2013
1,024 × 301

(104 KB)

WalburgaBlack (Talk | contribs)
11:17, December 29, 2013
500 × 513

(53 KB)

WalburgaBlack (Talk | contribs)
05:16, December 13, 2013
2,048 × 1,536

(236 KB)

Jacquelynn.ha (Talk | contribs)
05:16, December 13, 2013
2,048 × 1,536

(235 KB)

Jacquelynn.ha (Talk | contribs)
07:20, December 12, 2013
2,048 × 1,536

(286 KB)

Jacquelynn.ha (Talk | contribs)
07:19, December 12, 2013
2,048 × 1,536

(501 KB)

Jacquelynn.ha (Talk | contribs)
07:18, December 12, 2013
2,048 × 1,536

(501 KB)

Jacquelynn.ha (Talk | contribs)
07:17, December 12, 2013
2,048 × 1,536

(501 KB)

Jacquelynn.ha (Talk | contribs)
16:13, December 9, 2013
300 × 454

(40 KB)

Wikiaperson1323 (Talk | contribs)
16:04, December 9, 2013
960 × 720

(214 KB)

Wikiaperson1323 (Talk | contribs)
16:03, December 9, 2013
300 × 454

(40 KB)

Wikiaperson1323 (Talk | contribs)
14:55, October 30, 2013
1,538 × 1,536

(421 KB)

PracticalPabu (Talk | contribs)
01:31, October 23, 2013
1,936 × 2,592

(1.12 MB)

Meg lewis1010 (Talk | contribs)
02:24, October 14, 2013
75 × 112

(5 KB)

DeathBreath (Talk | contribs)
03:59, September 26, 2013
480 × 640

(74 KB)

Meg lewis1010 (Talk | contribs)
02:39, September 14, 2013
223 × 249

(20 KB)

Child Of Athena (Talk | contribs)
18:19, August 6, 2013
768 × 1,024

(142 KB)

DaughterofAthena43 (Talk | contribs)
00:16, July 22, 2013
900 × 654

(293 KB)

SonOfHades13 (Talk | contribs)
20:35, June 11, 2013
500 × 500

(107 KB)

Waves Of Wisdom (Talk | contribs)
17:47, June 7, 2013
1,150 × 895

(40 KB)

Waves Of Wisdom (Talk | contribs)
19:56, June 6, 2013
500 × 500

(107 KB)

Waves Of Wisdom (Talk | contribs)
19:54, June 6, 2013
1,500 × 1,000

(328 KB)

Waves Of Wisdom (Talk | contribs)
19:49, June 6, 2013
186 × 271

(28 KB)

Waves Of Wisdom (Talk | contribs)
19:47, June 6, 2013
960 × 960

(195 KB)

Waves Of Wisdom (Talk | contribs)
14:32, June 1, 2013
1,150 × 895

(305 KB)

Vaishever (Talk | contribs)
12:34, June 1, 2013
268 × 188

(23 KB)

Vaishever (Talk | contribs)
(Latest |
Earliest
) View (newer 50 |
older 50
) (
20
|
50
|
100
|
250
|
500
)
Metadata