Mrs. Dare is the mother of Rachel Elizabeth Dare and the wife of Mr. Dare.
History
She went to Clarion Ladies Academy, which Mr. Dare wanted Rachel to attend.
According to Rachel Elizabeth Dare, her mother hates going to the beach, but is too stubborn to admit it.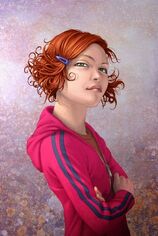 Appearance
The only detail known about Mrs. Dare is that she wears hot-pink nail polish.