Mrs. Dare is the mother of Rachel Elizabeth Dare and the wife of Mr. Dare.
History
She went to Clarion Ladies Academy, which Mr. Dare wanted Rachel to attend.
According to Rachel Elizabeth Dare, her mother hates going to the beach, but is too stubborn to admit it.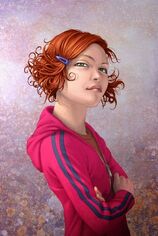 Appearance
The only detail known about Mrs. Dare is that she wears hot-pink nail polish.
Ad blocker interference detected!
Wikia is a free-to-use site that makes money from advertising. We have a modified experience for viewers using ad blockers

Wikia is not accessible if you've made further modifications. Remove the custom ad blocker rule(s) and the page will load as expected.