Then there was the little one...

This article is in need of expansion. You can edit it in order to achieve a higher standard.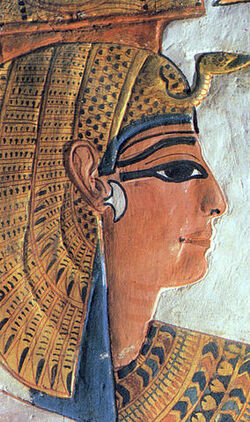 Nefertari, also known as Nefertari Merytmut, was one of the Great Royal Wives (or principal wives) of Ramesses the Great. Nefertari means Beautiful Companion, and Meritmut means Beloved of [the Goddess] Mut. She is one of the best known Egyptian queens, next to Cleopatra, Nefertiti and Hatshepsut. Her lavishly decorated tomb, QV66, is the largest and most spectacular in the Valley of the Queens. Ramesses also constructed a temple for her at Abu Simbel next to his colossal monument.
Ad blocker interference detected!
Wikia is a free-to-use site that makes money from advertising. We have a modified experience for viewers using ad blockers

Wikia is not accessible if you've made further modifications. Remove the custom ad blocker rule(s) and the page will load as expected.