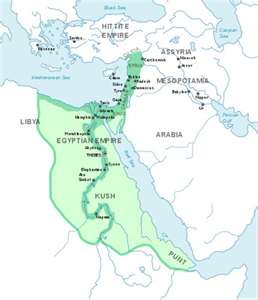 The
New Kingdom of Egypt
, also referred to as the
Egyptian Empire,
is the period in
ancient Egyptian
history between the 16th century and the 11th century, covering the 18th, 19th, and 20th centuries of Egypt. It was
Egypt
's most prosperous time and marked the peak of its power.
The later part of this period, under the Nineteenth and Twentieth Dynasties (1292-1069 BC) is also known as the Ramesside period, after the eleven pharaohs that took the name of Ramesses.
Ad blocker interference detected!
Wikia is a free-to-use site that makes money from advertising. We have a modified experience for viewers using ad blockers

Wikia is not accessible if you've made further modifications. Remove the custom ad blocker rule(s) and the page will load as expected.