Featured Article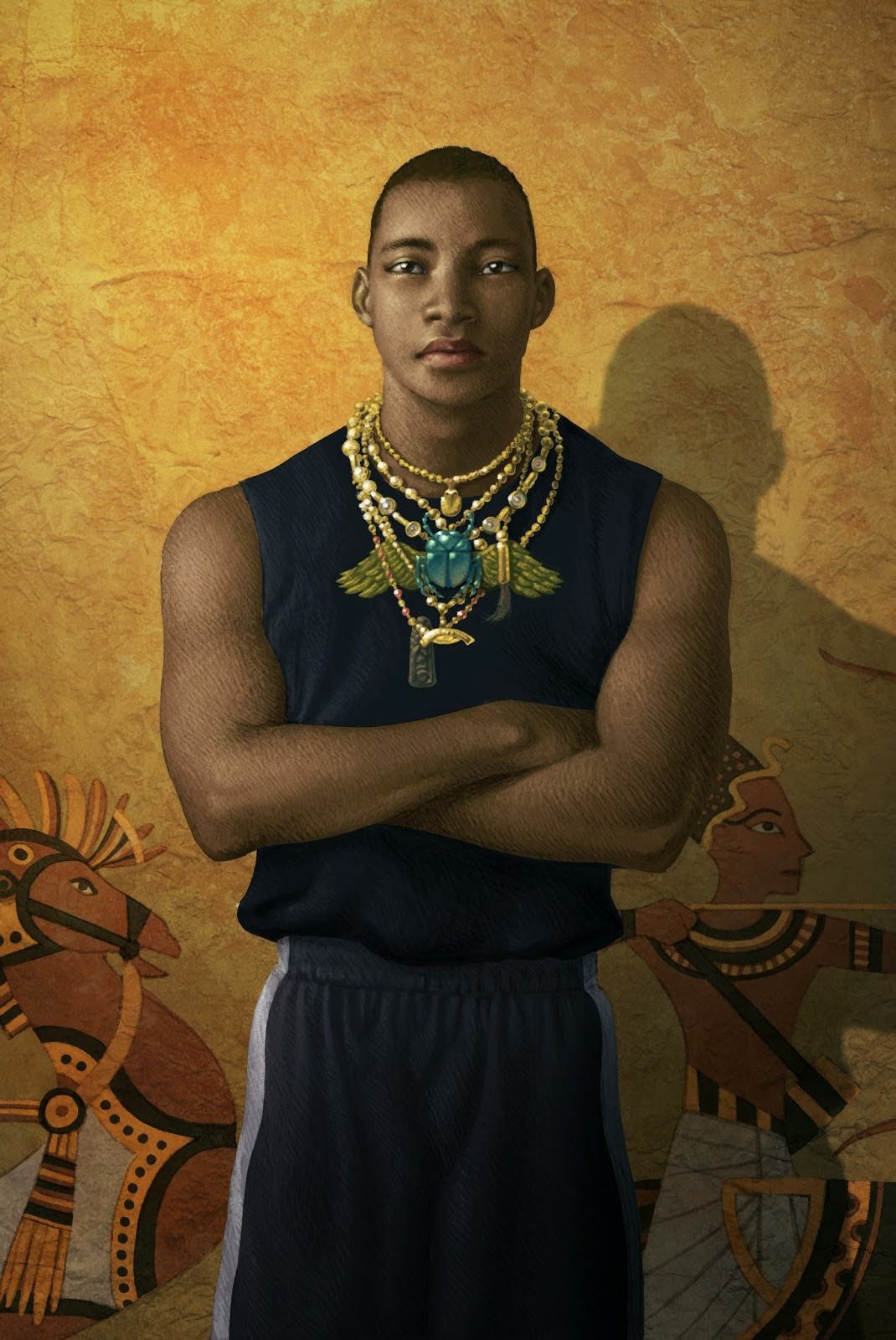 Walt Stone is one of the new trainees that Sadie and Carter are training along with Jaz and originally comes from Seattle, Washington. He is known as a sau; a charm maker. He is one of Sadie's two love interests and as of The Serpent's Shadow, Anubis' first human host. 
Walt comes from a family descended from Akhenaton. Due to Akhenaton's wish to destroy the worship of the gods, priests cursed Akhenaton and his offspring, which is why the pharoah Tutankhamen (his son), and later descendants died at an early age. Practicing magic tends to speed up the curse, so Walt uses amulets, which store magic in advance. He lived in Seattle before and is a natural sau (charm maker). His dad had died from the curse (Akhenaton is from his dad's side) and his mother was very worried about how Walt has until about age sixteen, though Tutankhanem died at eighteen. No doctors could help, though, and it seemed Walt would die soon.
Walt is seen in the beginning stealing the Khnum artifact from the Brooklyn Museum. He and Jaz were caught holding hands, and Sadie misinterprets this. Later, he is with Carter in his room after breakfast, and run off to save Sadie in London. He is then kicked out by Bes, who knows what Walt was dealing with. He comes in afterwards when Sadie and him look for the third scroll. In the end, Walt and Zia transported home while Sadie and Carter went through the Duat. The Kanes' original plan had been to interrogate Menshikov (as he was descended from the priests who cursed Akhenaton) while he was trapped, but Vlad's price was to side with Chaos. The plan failed as Vlad died, and Sadie felt guilty, much to the disappointment of Walt.
Walt is first seen in the museum examining the jewelry in the display case. Later when they go to see the scroll he stops by King Tut's throne and becomes lost in a trance. He helps to battle Apophis, but it causes him great pain as he's so near death. He joins Sadie in a quest to retrieve Bes' sheut to restore him to normal, though he is aware that this will likely be his last act. The two manage to reach the sheut, with Walt trying and failing to explain something to Sadie about his upcoming death.
(more...)
Featured Wikian
Rider ranger47 has been a member of the Riordan Wiki since July 16th, 2014. He has 383+ edits. Rider ranger47 is also a Wikia Star and a forum moderator at Riordan Wiki. Congratulations to Rider ranger47 from everybody at Riordan Wiki!

 
Blogs
Create blog post
Latest Blogs
Rick Riordan answered 81 questions, so I'm only going to do the most relevant questions or super sh…

Read more >

This will contain spoilers.

You can discuss theories and expectations, as well as the book here inst…

Read more >
See more >
Next Releases
October 06 2015 0:00 UTC

This message will be displayed if the timer does not show up (like if you do not have JavaScript enabled on your browser).

until the release of The Sword of Summer!
Random Quote
"
Her backpack was full of colorful string (whee).
"
Widgets

Poll
How excited are you for "The Sword of Summer"?