Well, Rick (Riordan) recently announced that the series was talking a new look. It was first announced by the Percy Jackson Page which posted a sneak peak on Facebook and then by RR who reposted the sneak peak with a link to the Percy Jackson Page on FB.
Percy Jackson Page Post:
"Percy Jackson & the Olympians is getting a new look! Stay turned for the reveals next week...
5days. 5 brand new covers."
[Image of the sneak peak]
Rick Riordan's Tweet:
Percy Jackson & the Olympians gets a new cover treatment from John Rocco, who did the original art. 1st sneak peek: https://t.co/x1Qo5bYUAS
The Lightning Thief
2/17/14
The Sea of Monsters
2/18/14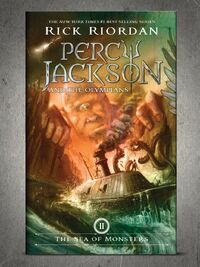 The Titan's Curse
2/19/14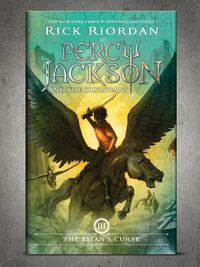 The Battle Of the Labyrinth
2/20/14
The Last Olympian
2/21/14