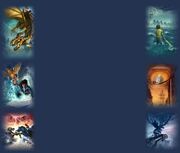 So now that the cover for The House of Hades as well as the official poster for the Percy Jackson: Sea of Monsters movie have been released, I was thinking about updating the site's background. More specifically, I considered continuing with the current layout where we insert two new covers (i.e. The House of Hades and The Battle of the Labyrinth) to the bottom of the current covers (in this case The Mark of Athena and The Titan's Curse).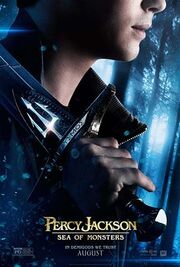 However, I also thought we should celebrate the release of Percy Jackson: Sea of Monsters in some way. I thought it would be great to put some official pictures that have been released as our background when the movie is released. We could then go back to the "old" (updated) background when the buzz (if there will be one) for the movie has died down.
Let me know your thoughts in the comments below!