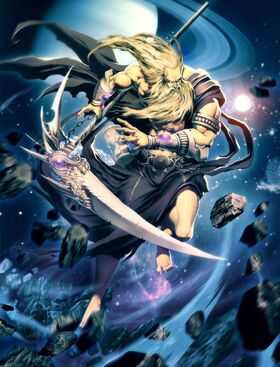 I am a fresh Percy Jackson fan.........um, that's it...
Welcome
Welcome to Camp Half-Blood Wiki

Camp Half-Blood Wiki is the wiki all about the internationally popular and successful Percy Jackson and the Olympians and Heroes of Olympus series!

Here are some links to get you started:

Recent changes allows you to view any new or recent activity done on the wiki.
Random page allows you to view a randomly selected article from the wiki.
Questions? If you have any questions feel free to leave a message on the Help desk or on the talk page associated with each article, or you can send a message to anyone's talk page.
Need Help? Then it is suggested that you visit the Community Portal or view our easy to use wikia guides. It has an outline of the site, and pages to help you learn how to edit.
Make sure to log in every time you edit, so that we can recognize you!

Good luck! We hope to see great things from you in the future!


VGFsirius (Talk) 22:50, November 1, 2010 (UTC) So, Welcome to camp! Im availible if you have any questions. Vgfsirius (talk • contribs) 17:12, March 16, 2011 (UTC)
welcome
welcome 2 the wiki. if u need help or just wanna talk feel free 2 leave a message on my talk page. hope we can be friends. Courtney-Daughter of Water --Good luck in whatever you do, whether you're on a quest or just editing a page. 00:23, March 17, 2011 (UTC)
please do not add fanart....unoficial imagesPerseusJackson-Leader and Protector of all Demigods 13:53, March 22, 2011 (UTC)
Please dont add that picture of Konos, we had it up before, but some people thought it was too disturbing. Darkcloud1111~Fastest Hero Alive 10:35, March 23, 2011 (UTC)
Please stop adding fanart which means those cool looking picutres of the manticore and Zeus vs. Kronos, while they may look cool and everything they are not commissioned by Rick Riordan himself or actual artifacts from Greece depicting the character. Please stop you have now been warned twice on your talk page if you do it again you will be reported to the admins for vandalism. Thank you and have a good day. TheGhostMan May the Underworld protect your soul when you enter. 13:19, March 23, 2011 (UTC)
Image Caution
Don't get Thoth angry...

Welcome to the Riordan Wiki. Although everyone is welcome to add images to our database, one of your recent uploads did not comply with our policies, resulting in its deletion or replacement. To prevent further recurrences, recognize all images in our database must be "safe for work", and are forbidden to contain nudity, excessive gore, or any other content a family audience may find disturbing or offensive. Please remember to name files in relation to what they are and who uploaded them to avoid any confusion or overriding. Whenever adding images to articles, we encourage you to use the source editor to ensure proper placement. Remember to size your image appropriately and establish you haven't placed it within the middle of a sentence, in a heading, or above an infobox. Please see the Image Policy for details. Please note that further infractions may result in a block for a short duration, at an administrator's discretion. Thank you.
PerseusJackson
-Leader and Protector of all Demigods
18:44, March 23, 2011 (UTC)
also pls try to avoid nudity...thxPerseusJackson-Leader and Protector of all Demigods 12:45, March 24, 2011 (UTC)
also leave your pic in the gallery not the infobox........that is for official picsPerseusJackson-Leader and Protector of all Demigods 12:58, March 24, 2011 (UTC)
Please do not add any image that is not official. Continuing could result in a block. (Sorry I sound so harsh) Thebiguglyalien (Yell at me here) 15:11, March 27, 2011 (UTC)