The avatar
Please sign and date your posts by typing four tildes (~~~~).
Post new messages at the bottom.
The best place to leave messages would be on my talk page on the wiki that is concerned. Otherwise, post it on my talk page on Wikia Community.
If I don't reply to your comment within 24 hours, it might mean I forgot about it and that you should send me another message. A simple: Hello? or Could you help/answer me?
Thanks
Yea, thanks. We are cleaning up the articles and fixing the templates, backgrounds and making it more user friendly. Oh, would you look at the main page? And then look at this version. Tell me which you prefer.PerseusJackson-Jordan Terraemotus Tempestas 13:19, October 2, 2011 (UTC)
Whatever, I'm done with trying to fix the main page and templates etc. That's Dark and Steamy's job nowPerseusJackson-Jordan Terraemotus Tempestas 19:45, October 10, 2011 (UTC)
Test
umm theres a cabin test I guess can I take it? Tell me if I'm asking the wrong person.
Roman Jupiter

Hi i was wondering that you have no picture of silena beauragard on her wiki page could you please put this one there? Its by an artist called burgde thank you :D
Mini-Sleuth
(
talk
•
contribs
) 20:02, September 12, 2013 (UTC)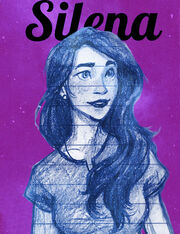 Thanks! Actually, I left twice before for around six months, but I've actively been back since 2011. Are you just stopping by? SayuriDarling | "Whatever I touch crumbles to pieces." 02:30, March 27, 2015 (UTC)
Long time, no talk. I'd love to hear from you and catch up. Vgfsirius (talk • contribs) 06:03, October 8, 2016 (UTC)