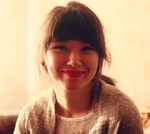 Viktoria Ridzel (known simply as Viria) is a Ukrainian artist and digital illustrator renowned for her fan art of characters from popular books and shows, such as Percy Jackson, Harry Potter, Avatar: The Last Airbender, and various anime series. In 2017, her artwork replaced Antonio Caparo's as the official character illustrations for the Percy Jackson and the Olympians and The Heroes of Olympus series on Rick Riordan's website.
Images
See Also
Ad blocker interference detected!
Wikia is a free-to-use site that makes money from advertising. We have a modified experience for viewers using ad blockers

Wikia is not accessible if you've made further modifications. Remove the custom ad blocker rule(s) and the page will load as expected.